The bathroom: the place where routine, quality and moments of well-being find a home.
Who would have thought that after a year of renovation our bathroom would finally be an oasis of well-being?

Our renovation story began at the end of 2019 after we had spent a few months looking for a suitable property for our future family. I would not necessarily describe my first impression of our future bungalow from the 1970s as "love at first sight". My husband even visited the property for the first time without me and was very enthusiastic about the "potential" that the bungalow had. How right he was...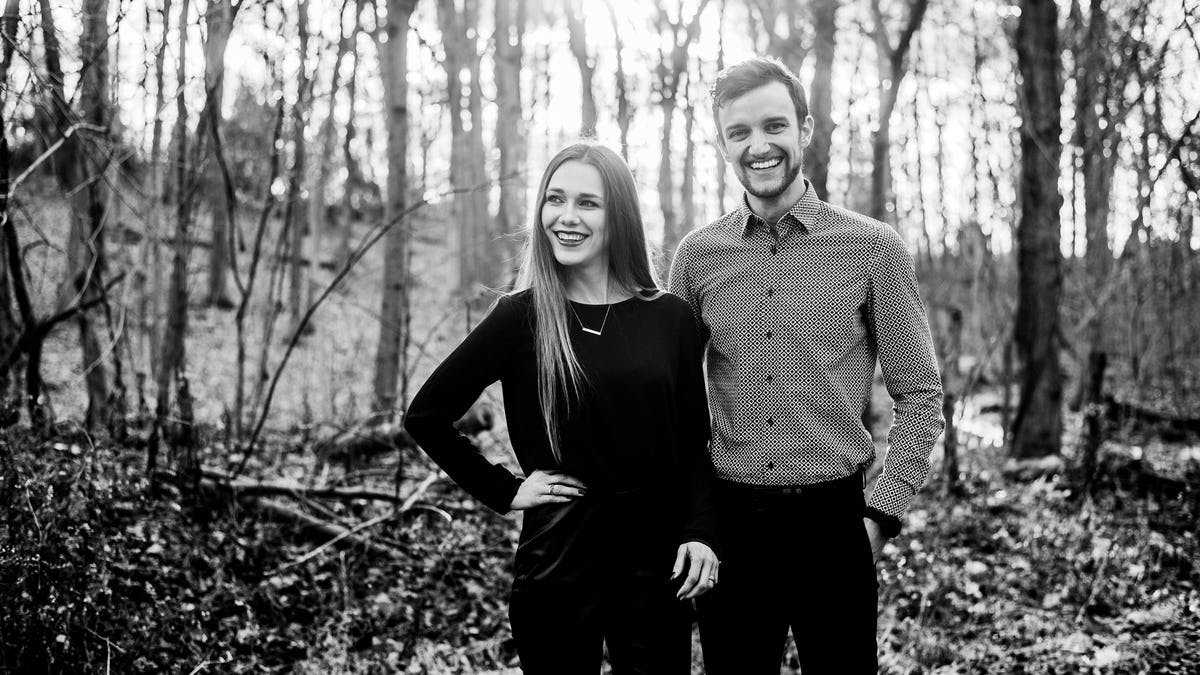 Talitha and Michael Bainbridge from ZWEI Design have transformed a bungalow from the 1970s into a stylish oasis of well-being.
Talitha Bainbridge
"For me there were also a few question marks: The bungalow was anything but nice to look at."
A quiet location, a large property and the wooden construction made my American husband indulge in nostalgia due to the architectural style which is typical of his homeland. The floor-level architecture of the bungalow was also always a wish of my husband.
An prefabricated house from the 1970s, in which many of the materials were still in their original condition. In terms of the floor plan, however, the bungalow was not all that bad. It had 3 bedrooms, 2 bathrooms and a large dining-living area and a separate kitchen. I also liked the L-shape of the house. At first I was very undecided when it came to buying the bungalow. But it grew more and more dear to my heart and I also recognised its many possibilities. However, as the real estate market is very competitive, as is the case in many cities, we did not have much time to think about it and had to make decisions pretty quickly and on the basis of our gut feelings. We somehow got there before the 60 other competitors and were able to buy our bungalow with eager anticipation.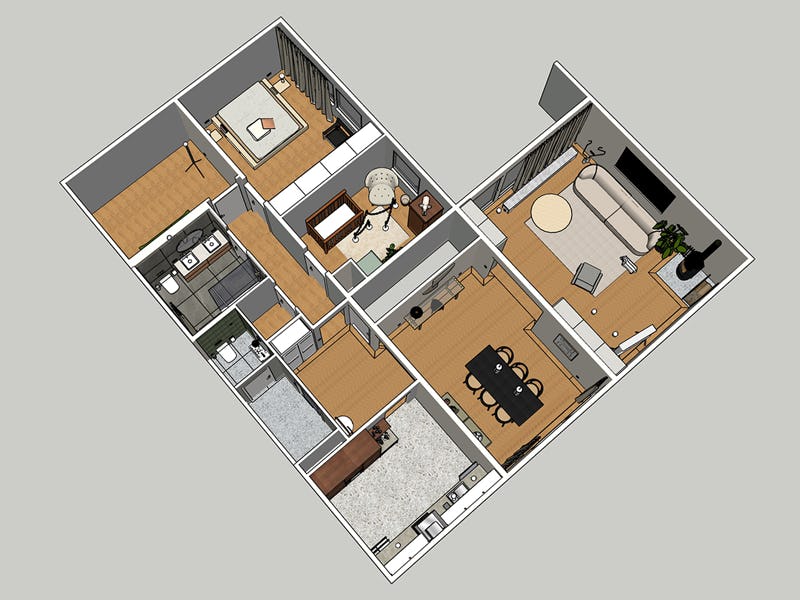 We made a conscious decision to renovate a bungalow and not to build it from scratch. The reason for this is that the construction industry is one of the most waste-producing industries. Cheaply produced materials and the "fast" exchange of products are driving this negative development. Our approach is therefore to generate less waste, which is a practicable and sensible way of sustainability for us. We have made sure that almost all products that we install in our house are firstly of high quality and therefore durable and secondly can easily be disposed of or even recycled if they are removed later. We have therefore opted for a wooden floor without plastic, stone tiles, wood and ceramics in the kitchen and the recyclable material steel-enamel in the bathrooms.
Especially in moments when your nerves are on edge, a hot shower is a deserved relief after a long day. We had to wait a good year for such a shower. But the wait was more than worth it. From the brown-beige 70s tiles, a small shower niche with brown hard plastic doors to the brown, old washbasin: Our old family bathroom was anything but a place of well-being. The desire to get ready in it was zero. Before we bought our house, we knew that the family bathroom needed a full make-over. We wanted a cosy, luxurious and spacious family bathroom that is not just a means to an end, but rather can also become the highlight of the day.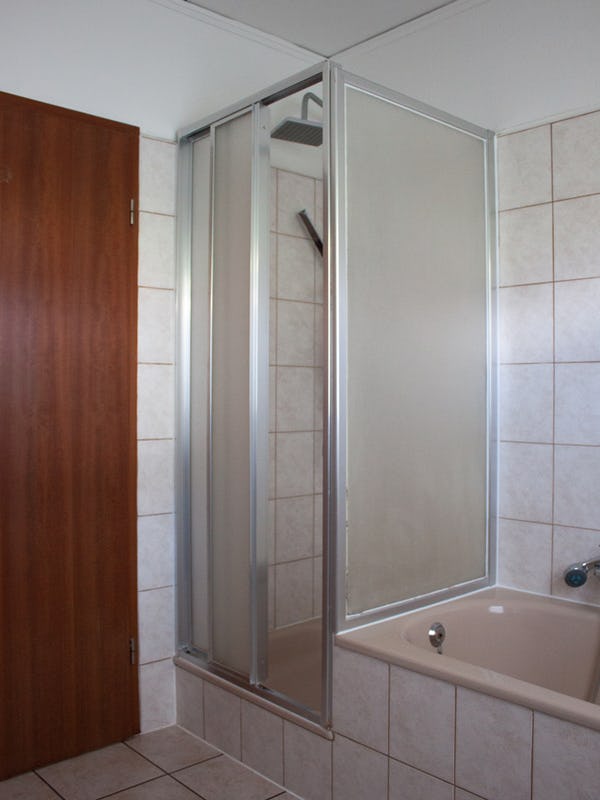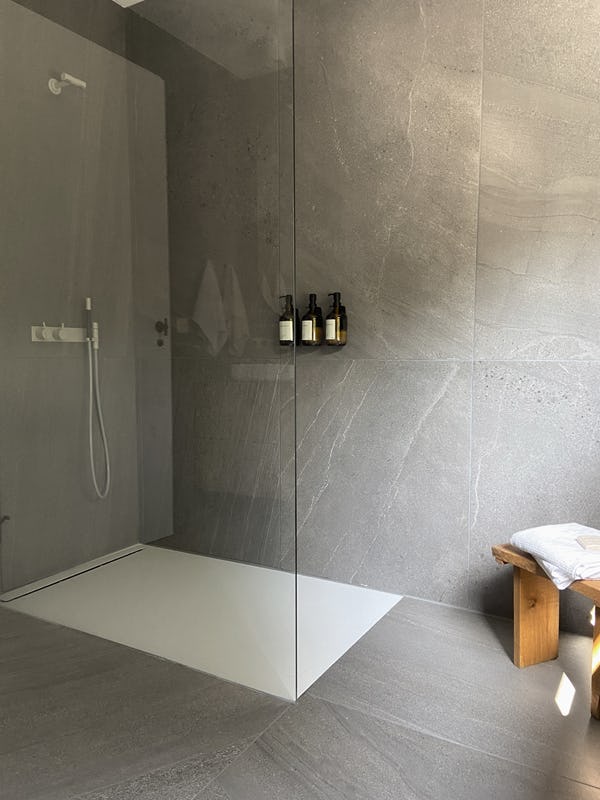 The design was clear: We wanted a warm, cosy and high-quality design using large tiles with a little structure, a wooden table made of oak, golden and beige accents and high-quality white bathroom objects. The sustainability of the materials we used was very important to us. That is why we chose KALDEWEI for the bathroom objects. After we got to know KALDEWEI as a brand, we were immediately convinced by the design of the products, the quality of the steel-enamel material and the type of production. We decided on the MIENA washbasins, the NEXSYS shower surface and the CONO wall-mounted washbasin for the guest bathroom. It was particularly important for us to use a shower surface in the shower. For reasons of hygiene, we definitely did not want a fully tiled shower area, but rather a seamless and easy-care surface.
In addition to the simple and elegant design, the quality and the associated longevity of the products were particularly important to us. It was clear to us that we wanted to design a bathroom that was timelessly beautiful and that we would not have to renovate again after a few years.
In contrast to what is often the case with bathroom ceramics, KALDEWEI products are made of steel enamel. The word alone indicates stability and robustness. Steel enamel is composed of a combination of steel and glass. Two materials that are very hard-wearing on the one hand and natural raw materials on the other bring the great added value of sustainability with them. This is because steel enamel can be 100% recycled. KALDEWEI already uses 20% recycled steel in the manufacture of its steel enamel.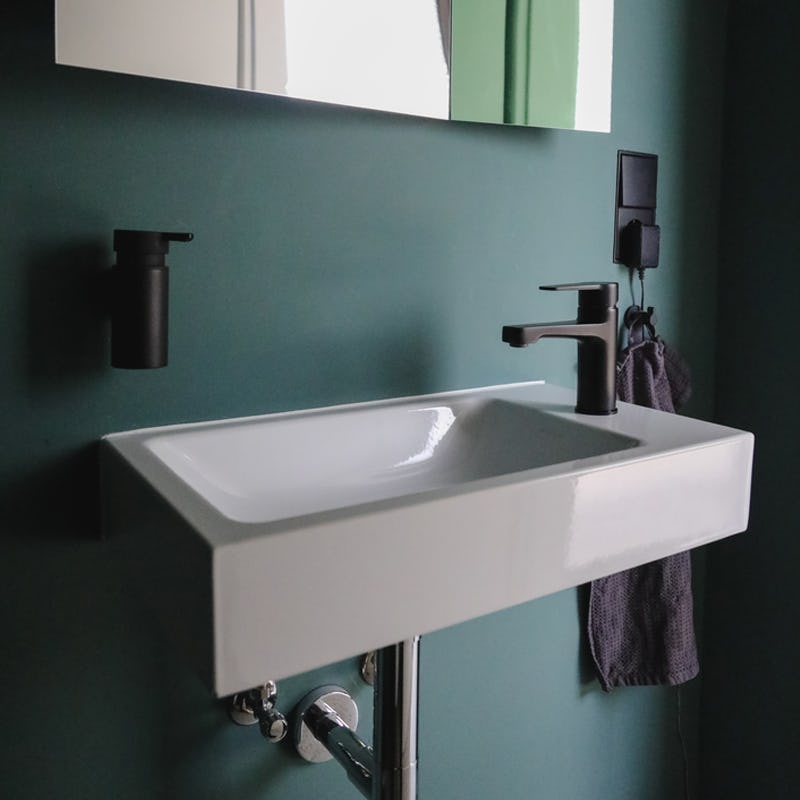 Small, but just right: The guest bathroom sets a very conscious design accent in elegant green.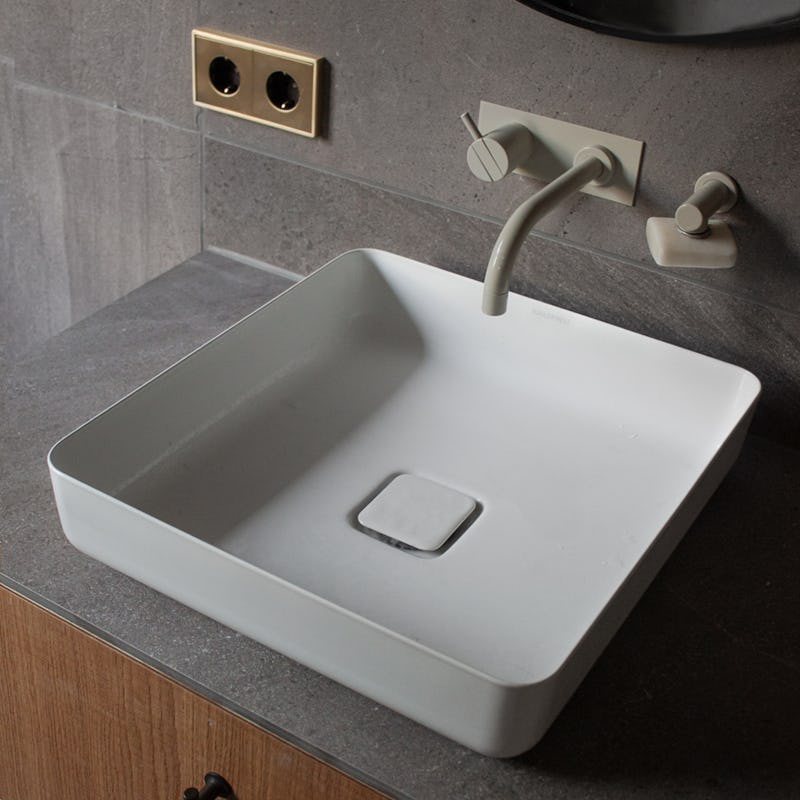 Timelessly beautiful: Two MIENA washbowls and a NEXSYS shower surface have found their home in the master bathroom.
All of these factors contribute to the fact that we enjoy our bathroom every day with the greatest pleasure and a clear conscience. After a year of hard work, we are also quite proud of what we have achieved and let family and friends take a look at our bathroom – and occasionally use it too. :)